Cardinal Industrial Development is a full service communications and marketing consultant who specializes in coordination and communications as it relates to commercial real estate and public infrastructure development.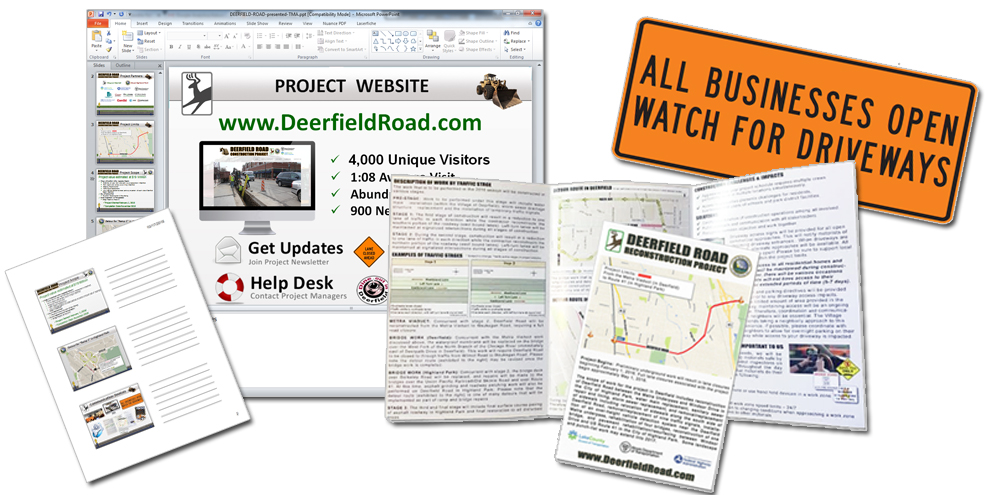 Our in-depth knowledge and experience within all phases of construction provides us with the insight required to serve as your project liaison to external agencies and entities. We can manage your project's public communications and/or offer a tactful approach to all public relations relative to construction management; joint ventures; mergers and acquisitions; investor relations; energy efficiency and sustainable solutions.
We deliver the message by utilizing modern technology and innovative methods which allow us to communicate effectively with your project's stakeholders and/or the general public. We create public relation materials and communication campaigns which include informative brochures, engaging powerpoint presentations and project specific websites that assist us meeting our objective to communicate effectively.
In addition to our experience with many computer and media creation applications, we also specialize in drone photography for public and private infrastructure. Our Federally Licensed drone pilots are skilled, experienced and familiar with all the requirements for flying drones on private property and within the public right-of-way.
Our experience spans both the private sector and government agencies. We have managed coordination for various industrial development clients, navigating through the permit processes of a local municipalities and government agencies. On the other side of the coin, we have assisted many local municipalities and government agencies in creating public relations materials for conveying everything from services offered and permit process requirements.